Scottish-French cookbook writer Jill Colonna is the author of Mad About Macarons! and Teatime in Paris! A resident of Saint-Germain-en-Laye, her blog, madaboutmacarons.com, won Best Food Blog of Paris 2018 in Expatriates Magazine. Here she talks to Renata Haidle about her love of French cooking
How did you learn to cook and bake French-style?
I'm still learning! I first started learning about French wines when I was studying in Scotland. Over the years in France, I've had a ball, picking up tasty tips and ideas from my French friends – many of whom are wacky, down-to-earth chefs. I often giggle at the panic-struck me who first arrived in Paris in 1992 from Edinburgh. I thought I could wing dessert with my Banana Surprise – basically chopped banana under a blob of thick, British custard made from an instant packet mix. I quickly learned that French cooking is good, freshly made food without any packet mixes. You can go easy on the sugar but not the butter! It's also healthy as the French don't graze throughout the day. Isn't that the best diet ever?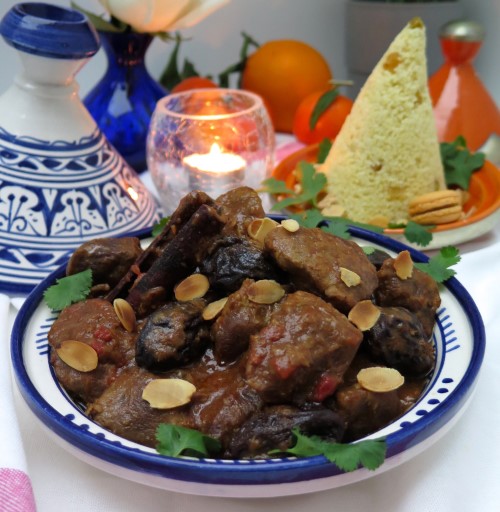 What prompted you to write your two books and how long did it take?
Mad About Macarons! started as scribbled notes on sheets of paper. I'd developed this macaron recipe in my own normal, non-professional kitchen and friends seemed impressed they were homemade. They started taking orders for parties until I put my back out. So I typed up the recipe and, before I knew it, had a manuscript on my hands as I added more ideas (including savoury, spicy mini macarons for apéritifs and giant macaron desserts). I was so lucky to be taken straight on by Waverley Books in Scotland – thanks to them successfully trying out the recipe for themselves.
It was great fun, fast and furious – I signed the contract in February 2010 and the book was published that October! No wonder they picked 'Mad' in the title. Since then, it has been translated into three different languages and printed 11 times – who would have believed that?
The more ambitious Teatime in Paris! was inspired by my guided pâtisserie and chocolate walks which I led in Paris for a few years. It's a whirlwind romance, walking to my favourite chefs' boutiques, with recipes covering easy tea cakes to slightly more adventurous tarts, mille-feuilles and Saint-Honoré cakes.
What are your favourite French dishes, and which wines would you recommend with them?
Lotte à l'armoricaine is a simple monkfish, tomato, and garlic stew that's an underrated classic at any time of year, served with rice, green veg, and hunks of crusty fresh baguettes. I love that it's an easy pleaser with my favourite kind of gutsy, oily white wines – such as a Châteauneuf-du-Pape, Meursault, Savennières or Riesling from Alsace, a Bandol rosé – or a red Sancerre. A chicken and prune tagine is also a family favourite. It is the French equivalent of a curry, fragrant with spices, warm and comforting.
I love whisking up buttery French sauces like Béarnaise, as it transforms any plain dish of grilled salmon, chicken or asparagus. Serving up a smoked beurre blanc sounds fancy but it's so easy: just infuse a Lapsang Souchong tea bag in it and voilà! All my favourite recipes are on my blog, most with wine recommendations.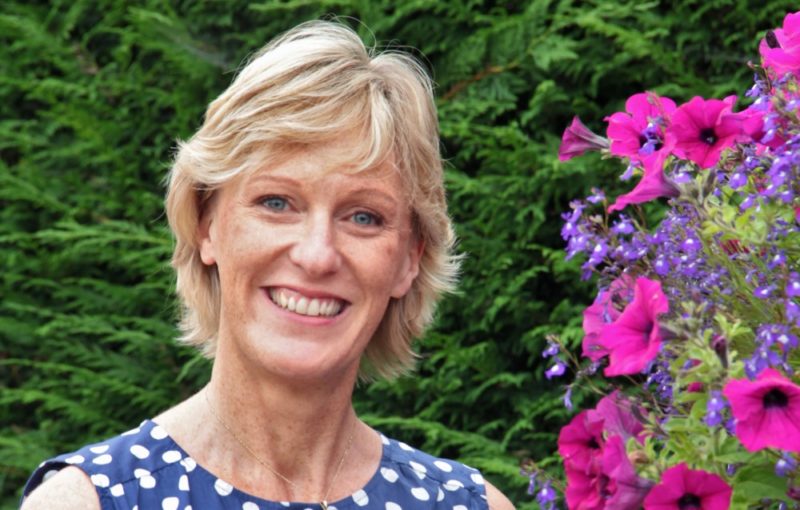 Are you a trendy or a traditional cook?
I'm traditional. I love cooking French classics and often add the odd wee (sometimes Scottish) twist to them. Can you imagine how relaxing it is, being around the table together in the evening, en famille, conversing about our day? Even in the morning, no matter how quick breakfast can be during the week, we still take time and sit down to drink a bowl of coffee.
Do you have a favourite restaurant?
Many readers think I eat out a lot but, truth be told, why would we when we can eat so well cheaply at home and enjoy good wines without the mark-up? One of my favourites is Ze Kitchen Galerie in Paris. Chef William Ledeuil fuses Asian influences with French flair, marrying exotic and local produce to excite the senses. His signature white chocolate and wasabi ice cream is nothing short of spectacular with a coconut-pistachio sauce – it inspired me to develop my own macarons which won me a local pastry competition, so I put it in the first book.
Your Corsican in-laws are coming over for dinner. What is on the menu?
They love the simple classics with no frills: a good classic Blanquette de Veau (veal stew) with rice, crème caramel, tarte Tatin or fruit tarts – and lots of fresh fruit makes them happy. Corsican cuisine has a French-Italian style. One family favourite is a delicious mint omelette that my mother in-law makes. It's so simple yet light and refreshing that I often think, "why didn't I think of that?".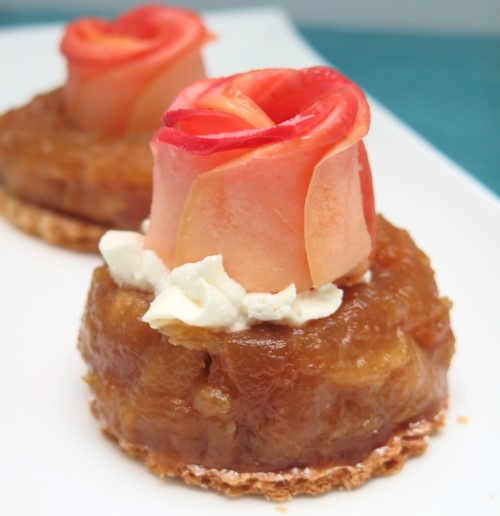 What is your top cooking/baking trick?
Enjoy yourself and relax. I've shared my baking tricks in my books and cooking tips on the website but most importantly – however corny it sounds – don't hang back thinking it's too difficult. Allez! My motto? Just try it.
What advice do you have for a foreigner who is invited to dinner in France?
Never arrive bang on time. It's actually a bit rude to arrive pile-point à l'heure, as generally speaking, French hosts won't be quite ready. They love to please and have normally gone to a lot of trouble. Show that you are enjoying the evening. Want to talk about the wine, food or recipes? It's not rude; on the contrary! Watch that conversation become lively and passionate as the corks make that beautiful popping sound, and taste the moment.
Many people are scared of trying to make French pastries. Do you have a word of encouragement for them?
Even some of my French friends are scared too, like I was. The other day I overheard a couple of French ladies say they'd never attempted to make financiers, and yet they're the easiest little buttery tea cakes to rustle up as fast as cookies! Even macarons perhaps look scary but frankly, if you have a good recipe with step-by-step instructions and plenty of tips, it's not difficult. Even my Dad managed to make them from both my books – and he doesn't even bake cookies! Just do the French thing: shrug your shoulders, put on relaxing music, take your time and enjoy yourself.
Follow Jill on Instagram here and on her blog, Mad About Macarons, for more recipes, tips and tricks, and snippets of everyday life in the French kitchen. Jill's books can be ordered on Amazon.
---
About the Author
Renata Haidle is a Romanian-American photographer and writer. She credits Paris for sparking her photography career after her first visit there in 2014. Since then, she has returned to Paris several times and continues to do so on a regular basis. Her first photo book, French Riviera, was published in July 2019. She is currently working on a Paris-inspired poetry collection. You can find her at www.renatahaidle.com and on Instagram and Twitter as @renatahaidle.
---