At 21, Julia Sedefdjian became the youngest chef in France to be awarded a Michelin star. She tells Dominic Bliss how recipes sometimes come to her in her dreams and that, one day, she hopes to return to her native Provence
On certain days Julia Sedefdjian tumbles out of bed with ideas for a new recipe in her head. "Sometimes, during the night, I dream of new food combinations, and of new dishes," says Sedefdjian who, three years ago, at the age of 21, became the youngest chef to be awarded a Michelin star. "But as soon as I wake up, if I'm not careful, I quickly forget what I dreamed of. So I tell myself: 'Quick! Quick! Quick! I must note it down so I remember it.'"
A while back, for example, Julia awoke with the novel idea of cooking a filet mignon of veal in hazelnut praline and artichokes. "I dreamed of preparing the veal juice with the hazelnut… and it really worked," she remembers.
On the menu at Julia's restaurant – Baieta, in the 5th arrondissement on Paris's Left Bank – are many such unusually creative dishes: stewed octopus with gnocchi and crab broth, caramelised pork with peanuts, smoked poultry with cabbage and liver toast, roasted sea bass with a green curry dressing…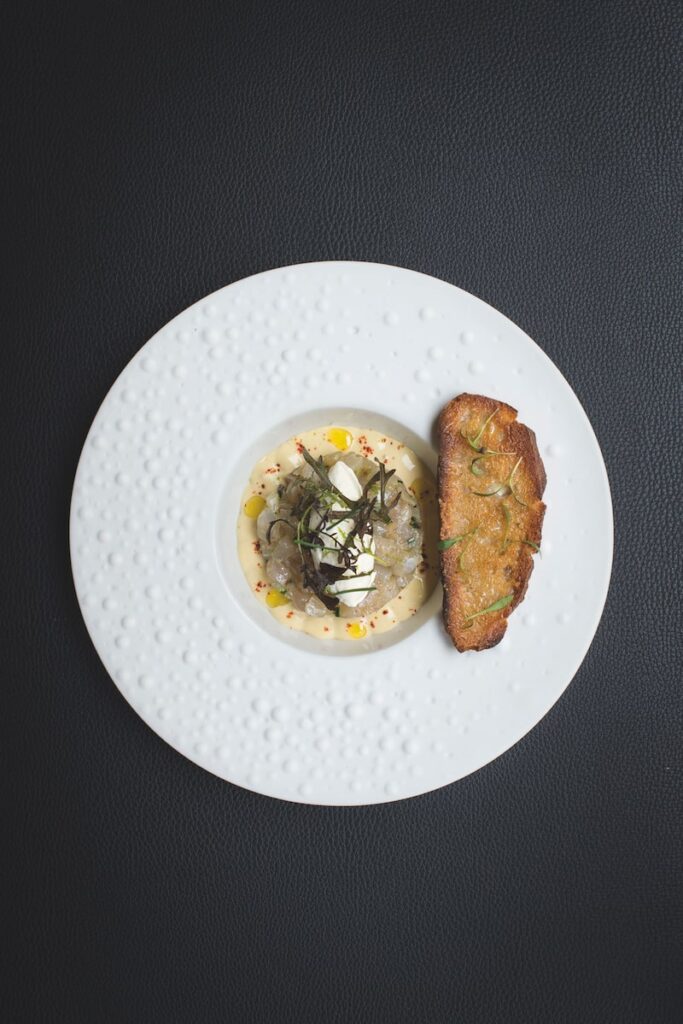 It is while working at her previous eatery, Les Fables de la Fontaine, in the nearby 7th district, that she received her career-defining Michelin star. "I'll remember it all my life; of course I will," she says of the day the news broke.
"We knew it was the day of the Michelin star conference. In the kitchen we were all really stressed. Service had already started and I said, 'Oh no, we've missed it. It's 1pm and the owner hasn't yet told us we've won a star, so we can't have won it.'"
In fact, Julia's boss was already aware of the great news, and had rushed off down the shops to buy her a bouquet of flowers. "Suddenly he appeared in front of me with the flowers, as if he was proposing marriage to me," Julia recalls. "And then he told me I was the youngest Michelin-starred chef in France. It was an incredible moment. You can't describe the emotion. I'd worked so hard for it. I cried at that moment."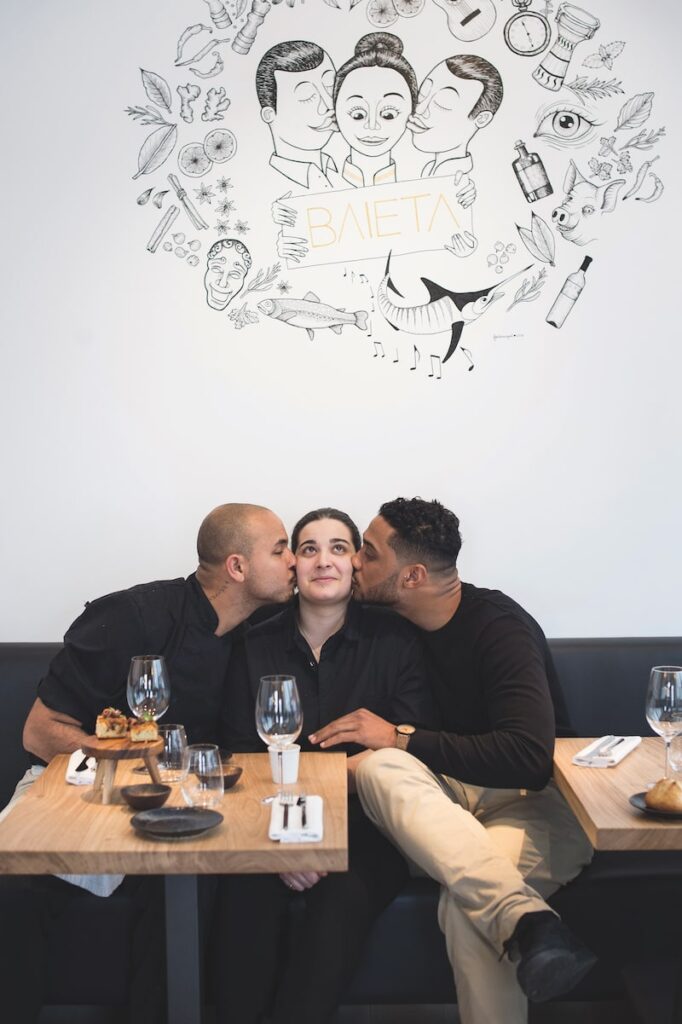 EARLY STARTER
Julia was brought up and learnt her trade in Nice. She started work at the tender age of 14, thanks to an apprenticeship in the kitchens of Niçois restaurant L'Aphrodite. A lycée student back then, she split her time between school and catering.
Now 24, she is just one of fewer than 30 female Michelin-starred chefs in the whole of France. "I think, for some women, it's complicated," she says of her position in a male-dominated industry. "It depends on which restaurant you choose to work in. But I've never had any problems being a woman. I've always been protected.
People have taken me under their wing. And I have a certain character. I think it's a profession that is tough for everyone, whether you're a man or a woman. You really have to prove yourself. Perhaps if you're a woman you've got to prove yourself even more."
DIVERSE INFLUENCES
Being such a young member of her profession also puts her in an unusual position. She says that when new customers at Baieta (the word means bisou, or kiss, in Nice patois) ask to meet the chef, and she emerges from the kitchen, they are often surprised. "They say, 'It's not possible. You're so young. It can't be you who's the chef!' It's funny when that happens."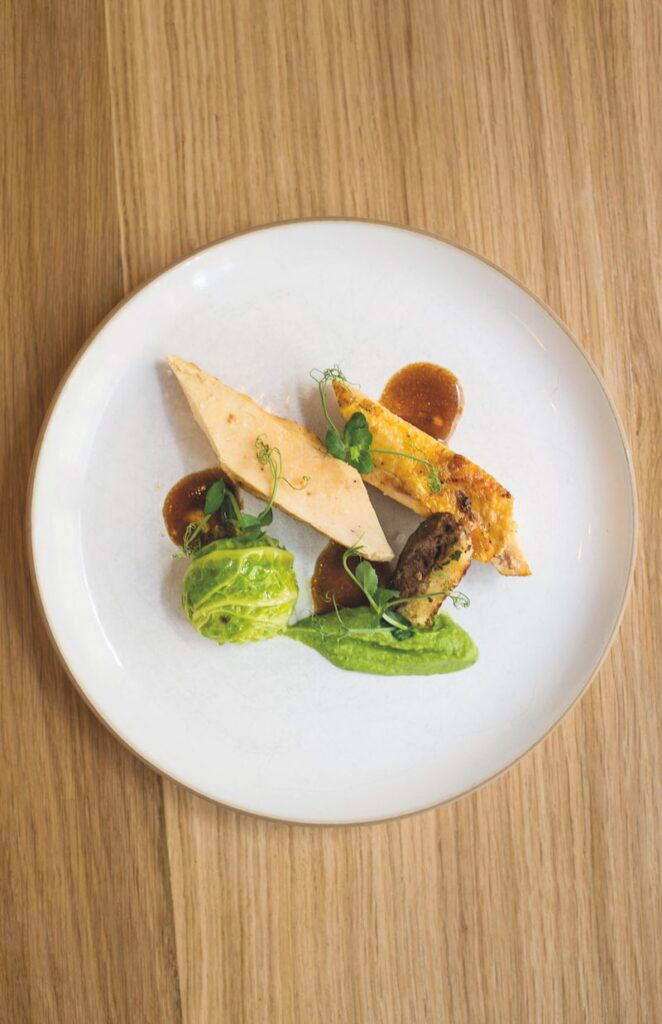 Julia, who has two brothers, was brought up in a Provençal household where food always played a central role. Both her parents worked full-time – her father, Michel-Ange, in property management and her mother, Isabelle, in a children's hospital. Nevertheless, her mother was always able to make time to cook proper meals for the whole family. "She cooked us lovely little meals," Julia enthuses. "We always had local vegetables. We always ate really well. I have great memories of family meals at Easter and at Christmas; everyone trying to talk over everyone else. It was a great atmosphere." Her father's Armenian roots and mother's Sicilian heritage have left an indelible mark on her 'fusion' approach to gastronomy.
I'd say my own cuisine is Provençal, Sicilian and Armenian," she explains. "I've always had the three gastronomic cultures; a real mixture." That diversity is evident on the Baieta menu. There's salmon with squash and sorrel, egg yolk with haddock and leeks, sea bream with lime and lemongrass, quail with ravioli and butternut dressing, as well as the Bouillabaieta – Julia's take on the famous Marseillais fish recipe, bouillabaisse, which, she says, is now her signature dish.
In fact, Provence is such a part of Julia that she sees herself going back one day: "All my family are still there. It's my place of birth and I have so many attachments there. Paris I love, but Paris isn't chez moi."
Baieta, 5 Rue de Pontoise, 75005 Paris
For more information click here.
This comes courtesy of Taste of France Issue Two. For more great recipes, food news and interviews with top chefs, buy your copy here!