LM Archer recommends a visit to this 15th-century Pomerol wine estate
When Bertrand de Sauvanelle founded Château de Sales, in the late 15th century, little did he know that 25 generations later it would still be in the family.
Today, the Lambert family and their children, who are matrilineal descendants of the Sauvanelles, own and manage the 90 hectares at Libourne, which make up Pomerol's largest family-owned estate.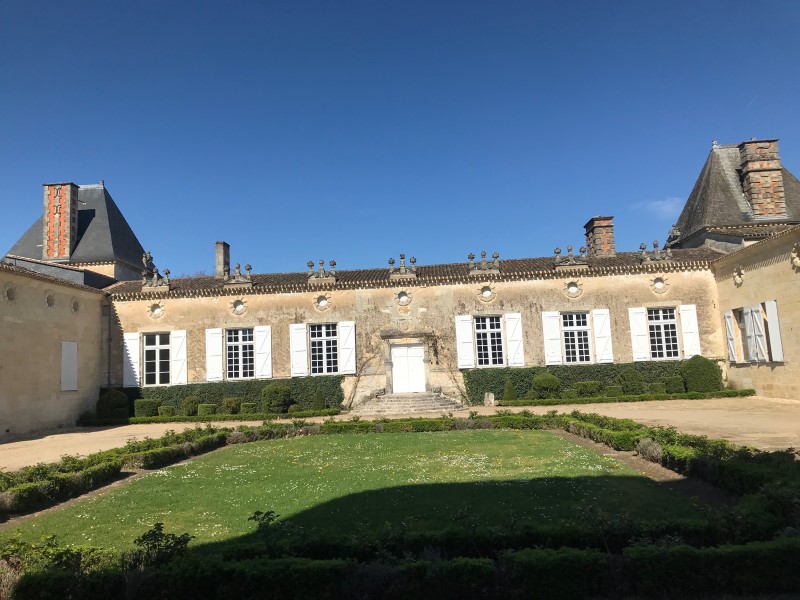 Guided tours offer guests a glimpse into the gracious Mannerist country home and grounds, which has altered little since the 17th century.
The charming courtyard contains an imperial dome, and façades adorned with elegant egg-and-dart mouldings, glyphs, gargoyles, and weather vanes typical of the era.
In addition, the tour also includes a stroll amidst the lushly appointed 18th-century park, replete with ancient woods, an English garden, reflecting pool, statuary, an orchard and a vegetable garden.
Beyond the château, which received historical monument status in 1996, lie the 47.6 hectares (118 acres) of vines, planted primarily with Merlot, as well as Cabernet Sauvignon and Cabernet Franc, all farmed traditionally, employing environmentally friendly methods.
At the end of the tour, visitors can, of course, sample the estate's wines, including first wine Château de Sales, and second wine Château Chantalouette. Lunches, dinners and seminars may also be arranged for parties of 15+ people.
A number of tours are available throughout the week and languages spoken include French, English, Spanish, Italian and Portuguese. For more information, visit www.château-de-sales.com.