Robust meat dishes and gooey, creamy cheeses, wonderful seafood and cider galore… have you finally met your match at the hands of Normandy's tasty cuisine? Claire Vaughan takes on the challenge
"It is beautiful here, my friend – every day I discover even more beautiful things. It is intoxicating me and I want to paint it all. My head is bursting," wrote Claude Monet to his friend, Frédéric Bazille, in 1864, describing lush, bucolic Normandy – the birthplace of Impressionism.
Painters have always been seduced by its unique light, beauty and mystery, immortalising its landmarks from Mont-Saint-Michel and the alabaster cliffs of Étretat to Rouen Cathedral's breathtaking façade and picture-book Giverny. Normandy is more than an artists' muse though. Its beaches were the scene of the D-Day Landings in June 1944; while William the Conqueror launched his assault on Britain from its shores in 1066; and the Bayeux Tapestry, depicting his victory, is proudly displayed in the region.
But its gastronomy pulls no punches either and Normandy's culinary artists ensure there is no shortage of Michelin-starred restaurants.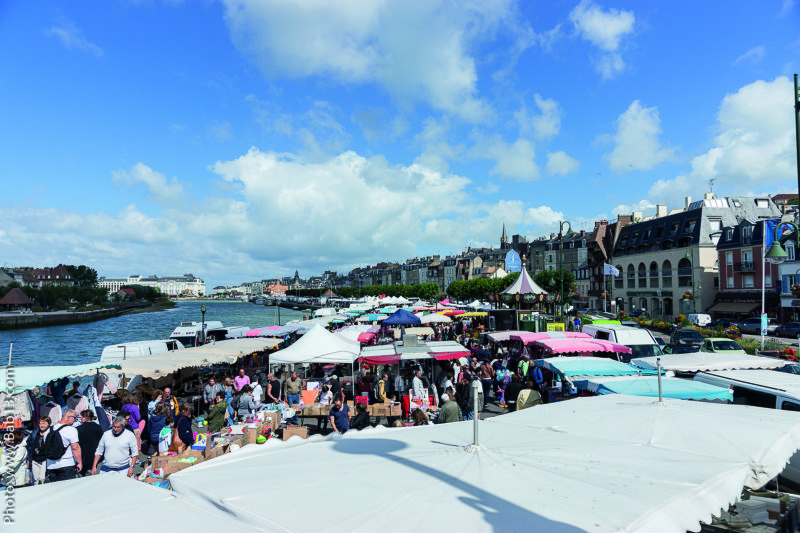 Whether you come here to socialise over platters of fresh fruits de mer at pretty harbourside eateries, work your way through the region's sweet, smooth ciders and groaning cheeseboard, or road-test one of the foodie routes that criss-cross its rolling countryside, your gourmet tour starts here. Ready, steady… eat!
À TABLE!
Like Brittany, this slice of northern France is many visitors' first taste of the country as they disembark at one of its four ferry ports – Dieppe, Le Havre, Cherbourg and Caen – and head further south or cross-country to the Atlantic coast. But make this region your destination: explore its glorious countryside and gorge on the wonderful cuisine (the two are inextricably linked).
Normandy comprises five départements – from Manche in the west, through Calvados, Orne and Eure to Seine-Maritime in the east – and was once split into Lower and Upper Normandy, but was reunited in 2015. If you only have a day or two to spare, head to Rouen, the region's capital city and, as every schoolchild knows, where Jeanne d'Arc was burnt at the stake in 1431.
It's also home to Gill, flagship restaurant of Gilles Tournadre, one of Normandy's top chefs. He began his career aged 15 at the city's La Couronne, established in 1345 and the oldest restaurant in France. He opened his own eatery in 1984, and by 1990, had two Michelin stars.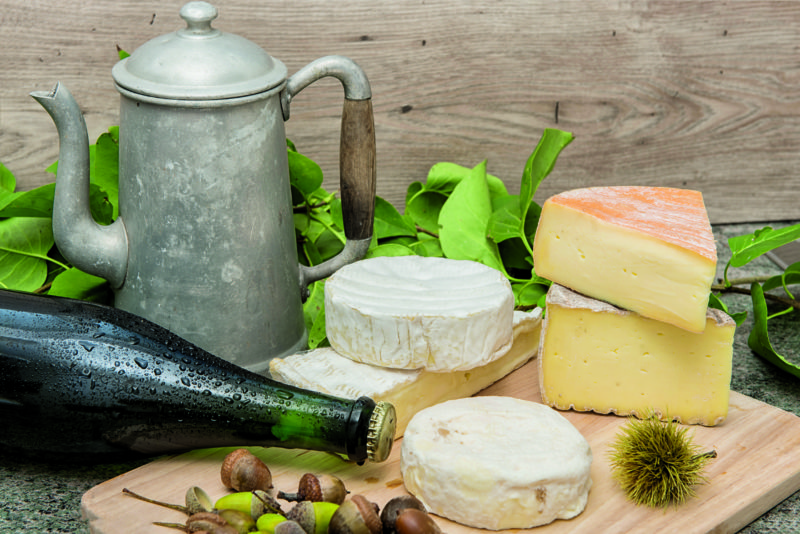 His culinary advice is as uncomplicated and poetic as the food he serves: "Shop at your local market, choose your ingredients carefully and cook them as simply as possible". Eat at Gill if you get the chance. You'll find veal, langoustines and rabbit that hit the spot at the more affordable end of the menu, with lobster and truffles to die for at the pricier end.
While you're here, search out Origine, Benjamin Lechevallier's starred restaurant, for stylish ever-changing menus and make sure you stop off at La Couronne. As well as being Gilles Tournadre's former stomping ground, it was the inspiration for legendary American chef Julia Child. Bag the table by the fireplace, where you can see signatures left by the many famous people who've eaten here. Or head to the Place du Vieux-Marché (where Jeanne d'Arc was executed) – full of eateries with menus to suit all budgets.
Rouen is famous for its duckling à la Rouennaise (duck in blood sauce), but there are sweet treats aplenty here too. At chocolatier Auzou, try larmes de Jeanne d'Arc (Joan of Arc's tears), or the cadran du Gros Horloge (chocolate clock face) and sucre de pomme (apple sweets).
October visitors can mooch around the Fête du Ventre et de la Gastronomie: a weekend food festival and huge market held in the Place du Vieux-Marché, which is also home to the city's regular farmers' market, open every morning except Mondays.
If you find yourself in Caen, Michelin-starred À Contre Sens, owned by chef Anthony Caillot and wife Cindy (and just a stone's throw from William the Conqueror's château) is one of the city's top restaurants. The food here is modern-traditional and the desserts worth saving room for.
At Le Bistrot Saint Michel, you can sample tasty, updated versions of your favourite French classics – all in a relaxing, jazz-fuelled atmosphere. Caen is also famous for its… tripe. Tripes à la mode de Caen are perhaps not everybody's idea of gourmet fare. They're stewed for hours in cider and Calvados, giving them (I have on good authority) a melt-in-the-mouth texture that is really rather pleasant.
Strike further up the coast to Mont-Saint-Michel, renowned for its omelette à la Mère Poulard (named after the restaurant where it was invented). The egg whites and yolks are beaten separately before cooking, giving it a lighter consistency. This area is also famous for its unique and AOP-rated moules de Bouchot, small farmed mussels, and the lamb that grazes on its salt marshes.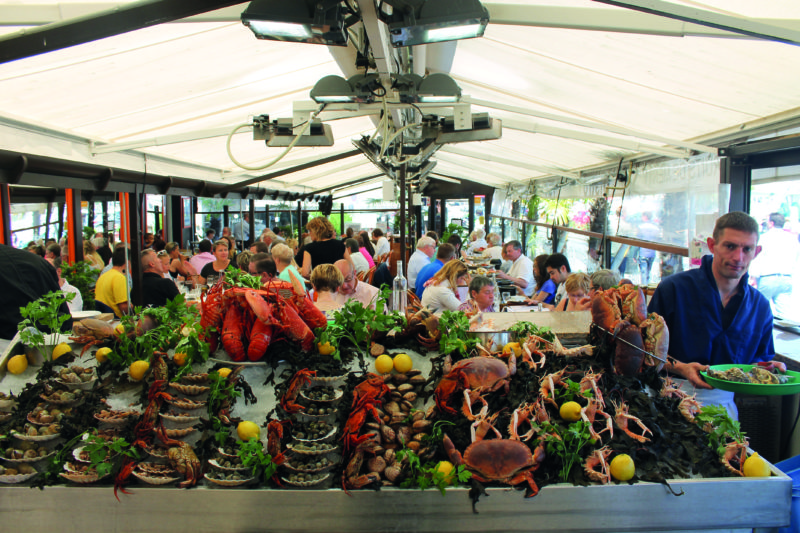 Another coastal spot, Le Havre, is gaining popularity as a foodie destination. It celebrated its 500th anniversary last year and, in 2005, was classified as a UNESCO World Heritage Site, thanks to its post-war reconstruction. Here, Le Grignot specialises in seafood platters and traditional favourites; while La Taverne Paillette, founded in 1596 and almost as old as the city, is famed for its seafood, sauerkraut and home-brewed beer.
THE BIG CHEESE(S)
Normandy's cheeseboard has some real heavyweights – in particular, creamy and pungent washed-rind cheeses: the ever-popular Camembert, Pont-l'Évêque, Livarot and Neufchâtel, made in a heart shape. Tours and tastings abound; try Fromagerie Durand, which produces Camembert in the town of the same name, or La Ferme Du Champ Secret. For the bigger picture, check out the festival of Normandy cheeses at Touffreville-sur-Eu in early June.
Other locally produced dairy foods help give Normandy's cuisine its character. Its butter (exported all over the world) and crème fraîche are responsible for the regional sauces' trademark rich, silky taste. Robust, tasty meat features heavily in the Normandy diet, and the region is famous for its canetons à la Rouennaise (pressed duck) and agneau de pré-salé (salt-meadow lamb). Raised on the salt marshes along the Atlantic coast around Cotentin and Mont-Saint-Michel, this tender meat has a distinctive flavour.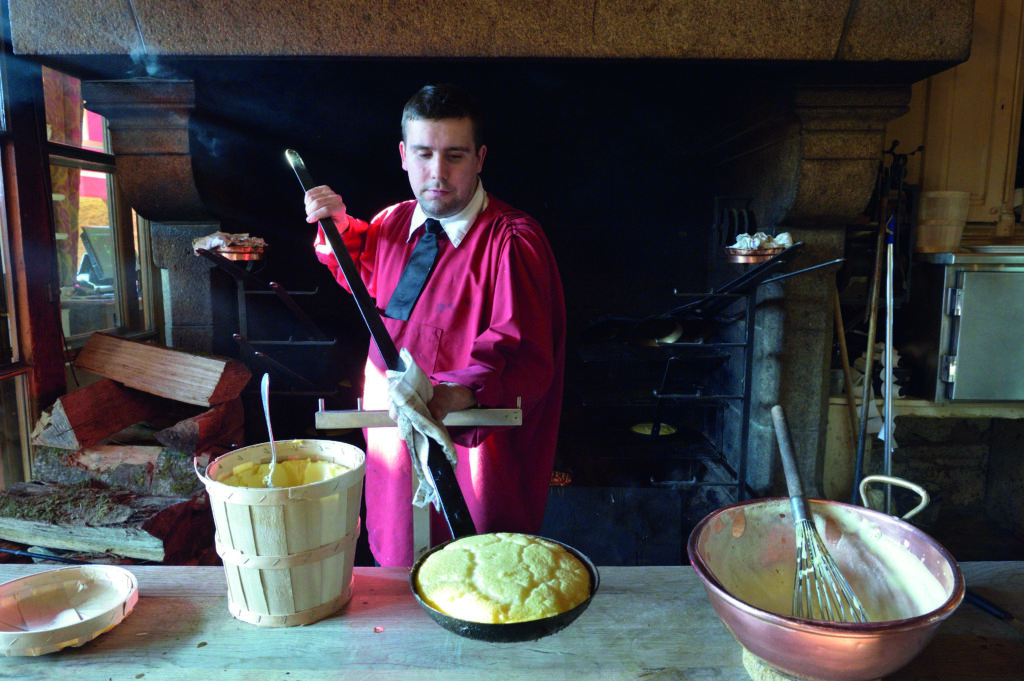 The French prepare their lamb rare or rosé so check with the waiter when you order if you prefer it well done. Meat and poultry are often cooked à la Normande (in a rich creamy sauce) or in cider-based sauces here. Offal dishes are popular, too; from andouille, a local sausage made from pig's stomach and intestines smoked and then simmered with herbs, to boudin, a black pudding hailing from Mortagne-au-Perche – both have their own annual festivals.
Like Brittany, with its extensive coastline, Normandy is big on seafood – from turbot, oysters, scallops and mussels, to whelks and crab – and a long list of festivals honour this bounty from the sea. The annual Fêtes de la Coquille Saint-Jacques at Ouistreham and Villers-sur-Mer are a must for scallop-lovers, while October and November see the Fêtes du Hareng (herring festivals) at towns up and down the coast, including Dieppe, Fécamp, Étretat and Saint-Valery-en-Caux.
There are hundreds of restaurants at which to enjoy the catch of the day. Try quayside La Marée in Fécamp – it's where the locals go to eat seafood – or Restaurant du Port in Saint-Valery-en-Caux, a much-loved spot where you can dine on the fishermen's latest haul (and some of the finest scallops around) against a backdrop of the boats coming and going.
Honfleur's SaQuaNa serves up seafood cooked by top chef Alexandre Bourdas with an eastern twist, while at Restaurant Le Bréard, chef Fabrice Sébire weaves his magic to create dreamy turbot roasted in nut butter and delicious poached oysters.
Feeling adventurous? Then pay a visit to the Hôtel des Isles in sleepy Barneville-Carteret, half an hour south of Cherbourg. Here you can sign up for a stay during which you forage for your dinner yourself – from cockles to lobsters – at low tide on the beach below the hotel. They'll provide the equipment; just don't forget your wellies and waterproofs! Of course, if you come back empty-handed, they'll still cook you an evening meal.
With the region's extensive orchards, it's hardly surprising that apples (and pears) enjoy starring roles in Normandy's sweet treats: mouth-watering flans, tarts and douillons (delicious fruit-filled pastries).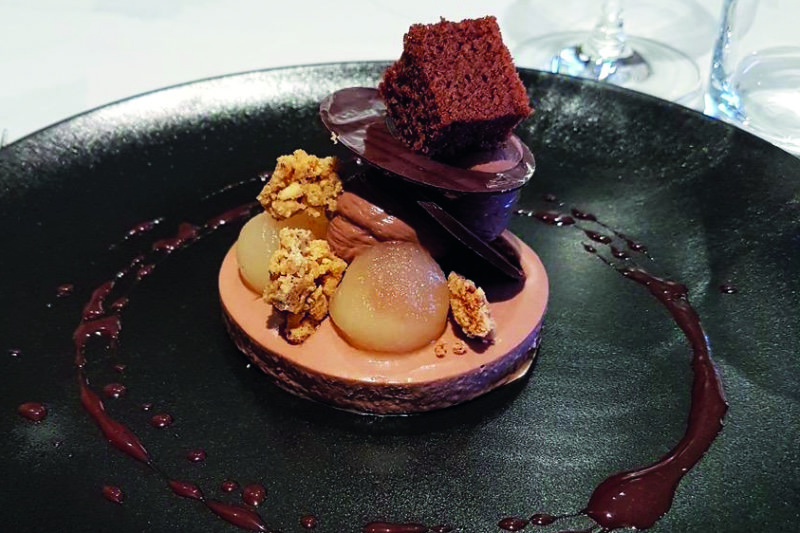 Indulge your sweet tooth at Yver Chocolatier in Granville, where the cakes, chocolates, macarons and other goodies draw the crowds from miles around; and La Biscuiterie de L'Abbaye in Lonlay-l'Abbaye, which has been satisfying the region's biscuit cravings since 1909.
And while we tourists breeze along to the boulangerie first thing to grab morning-fresh pastries and croissants for breakfast (feeling incredibly French for doing so), many of the locals will be tucking into a bowl of the sweet, creamy porridge-rice pudding hybrid teurgoule, flavoured with cinnamon.
Along with Brittany, Normandy makes very little wine and is instead a major cider-producing region, with more than 7,000 farms growing cider apples. Cider country lies at Normandy's heart, taking in Caen and the Pays d'Auge. Here you'll also find makers of Calvados, the region's apple brandy, a popular tipple around the world that will crop up regularly when you visit this corner of France.
Between courses, you may find yourself presented with a trou Normand, a shot of Calvados topped with apple sorbet – a traditional way to cleanse the palate. Yes, it's all about apples here: Pommeau is a smooth, sweet aperitif made from a mix of cider and Calvados, while cidre de glace (ice cider) is made from apples left on the trees until winter.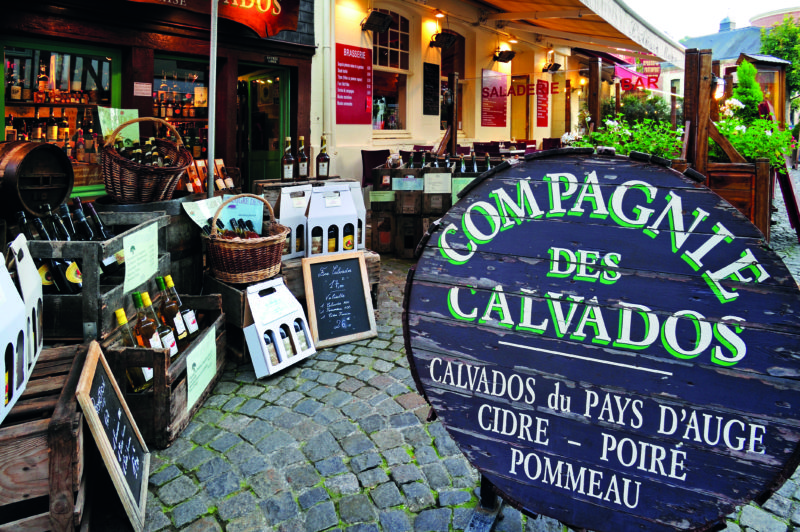 Sample this at the Cidrerie du Manoir du Val near Bernay. Want to find out more? A trip to the region would not be complete without at least a brief detour onto the Route du Cidre and if you're here at harvest time in autumn, the cider festival season will be in full swing.
Apple-free Bénédictine, a herbal liqueur first made by medieval monks and very popular as a digestif here, merits a mention too. The Palais Bénédictine where it is now made is a rambling old neo-Gothic palace in Fécamp with surprises galore – don't miss a tour and the chance to concoct your own cocktail based on the liqueur.
While in Normandy, why not try a cookery class? Benoîtville's Wilde Kitchen cookery school offers courses to help you get to grips with some of the region's classic dishes, with trips to markets and farms to lay your hands on some of the best ingredients. Normandy Cooking Days based in Les Loges-Marchis in the Manche offers similar activities, as does Les Cours de Cuisine de Brigitte. But whatever you learn on your gastronomy trip to Normandy, we bet you'll come away with a magical impression of this region's fantastic food.
---
THE GASTRONOMIC ROUTES OF NORMANDY
Get to know the local specialities of this region better by including one or more of Normandy's food routes on your holiday itinerary.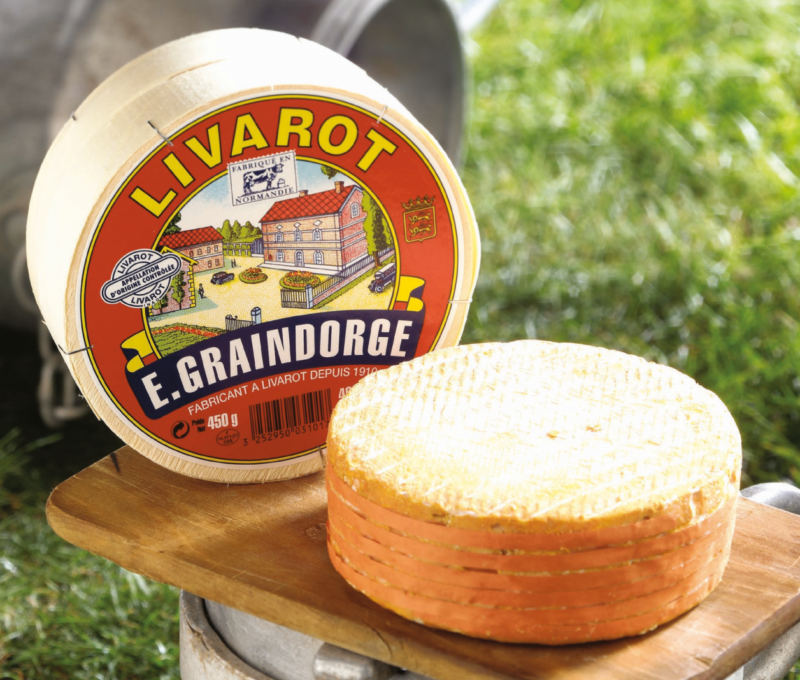 East of Caen, many of its winding roads are signposted Route du Cidre. Follow them through the glorious Pays d'Auge countryside for a real treat. You'll discover the pretty villages of Beuvron-en-Auge (classified village), Bonnebosq and Beaufour-Druval in the district of Cambremer. Along the way, you'll pass more than 20 cider, Calvados and Pommeau producers offering visitors tours of their cellars and
pressing sheds – plus, of course, tastings. Quite honestly, it'd be rude not to stop and oblige them.
The Route des Fruits is probably the most beautiful of Normandy's gastronomy circuits and makes a peachy day's bike tour. It stretches from Jumièges to Duclair, east of Le Havre, and takes in gently undulating, bucolic landscapes straight from an Impressionist painting. Here the microclimate and fertile soil see apple, pear, plum and cherry trees in abundance – not to mention raspberries, redcurrants, blackcurrants and blackberries. And the views and colours change depending on the season.
Hope onto the La Route Du Camembert to discover the history of the 'king of cheeses' and how it is made. The trail leads through the villages of Orbec, Canapville, Ticheville, Guerquesalles and Roiville – where Marie Harel (who according to local legend, invented Camembert cheese in 1971) was born. You'll also see Champosoult, with the Harel family tomb; and Vimoutiers, home to the Camembert Museum (and a statue of Marie herself).
---
WHERE TO EAT AND DRINK: The best restaurants in the region, from Michelin-starred eateries to traditional bistros and seaside cafés
SAQUANA
You'll find this little two-starred gem down a side street in historic Honfleur, not far from the harbour. The food is modern and simple with a very evident eastern influence in chef Alexandre Bourdas's use of miso and dried seaweed in his dishes, such as in his Japanese savoury flan. It's pricey, but he takes sea bream and cod – not to mention desserts – to another level. www.alexandre-bourdas.com
LES PETITS PARAPLUIES
Les Petits Parapluies is located in a half-timbered former umbrella factory (hence the name) tucked away in a quiet square near Saint-Ouen church in Rouen. Chef Marc Andrieu cooks up traditional Norman fare – veal, duck and pork in cider – with a contemporary twist (a foam here, an emulsion there). Lunch menus start at €29. lesptits-parapluies.com
GILL
The flagship restaurant of Gilles Tournadre, Normandy's best-known chef, and Rouen's only two-starred eatery, this is a special place to come. Expect lobsters and truffles on the higher priced menus (up to €135 a head) with rabbit, veal, langoustines and beef available à la carte. www.gill.fr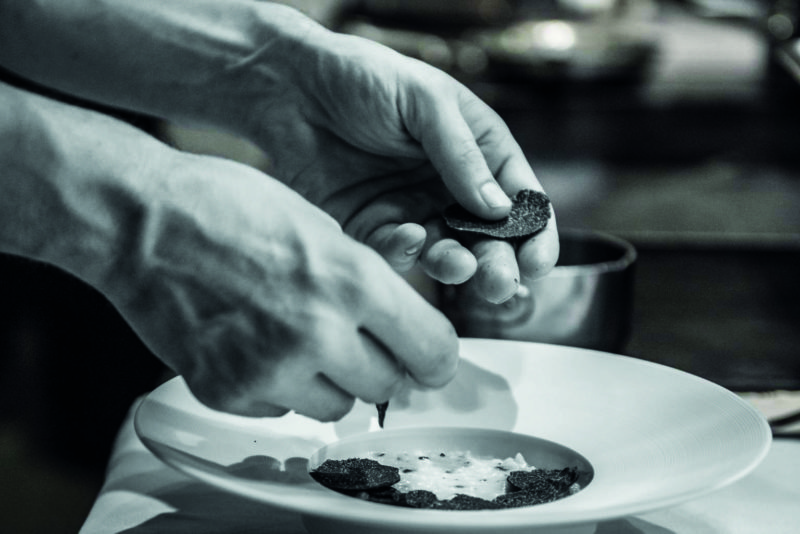 LE PAVÉ D'AUGE
For traditional Norman cuisine, head for Le Pavé d'Auge – this Michelin-starred restaurant is set in the half-timbered market hall at the heart of the pretty village of Beuvron-en-Auge. Try the foie gras, scallops or turbot, or go for poultry and meat dishes with rich, creamy sauces – and enjoy the tasty amuse-bouches and wonderful service. www.pavedauge.com
LE PILY
A harbourside eatery you'll find if you venture off the beaten track, Le Pily is Cherbourg's only Michelin-starred restaurant. It's a very classy affair presided over by young and inventive chef Pierre Marion. Here you can sample such treats as boudin topped with a roast scallop, or bream with pork and oysters. Menus start at €45.50. www.restaurant-le-pily.com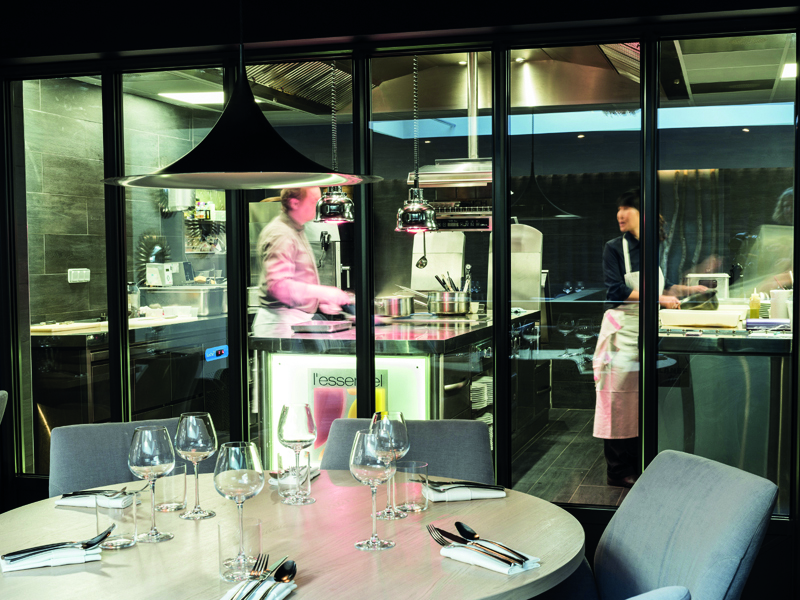 LA RAPIÈRE
If you find yourself in Bayeux, seek out this cosy restaurant housed in an ancient building down an alleyway off the town's main street. It serves classic local cuisine: slow-roast lamb, plus traditional apple tart or a plate of local cheeses and a glass of Calvados. A two-course lunch costs just €16. Bliss! www.larapiere.net
L'ESSENTIEL
This Michelin-starred eatery in the chic resort of Deauville is a must. Try the oyster tartar, octopus salad or shrimp ravioli and finish off with an 'exotic ride' pudding or 'summer freshness' dessert! The fixed price menu is great value at €35. www.lessentiel-deauville.com
---
WINE AND LIQUEURS: Zhuzh up your apéro game with Normandy's famous tipples
WINE
Like Brittany, Normandy has almost no wine to speak of – the climate is just not conducive to growing vines. However, one small vineyard called Arpents du Soleil (www.arpents-du-soleil.com) near Saint-Pierre-sur-Dives, has bucked the trend. Its wine has won plaudits from its first vintage year (1998).
CIDER
In the absence of wine-production, cider is king. Its production is said to have been introduced to Normandy by Spanish sailors in the 12th century and by the 1600s, cider had supplanted cervoise (barley beer) as the region's drink of choice. A trip along the Cider Route will introduce you to the main producers: Pierre Huet (calvados-huet.com) is one of Pays d'Auge's best, while the Domaine Dupont (calvados-dupont.com) has been making cider at Victot-Pontfol for four generations.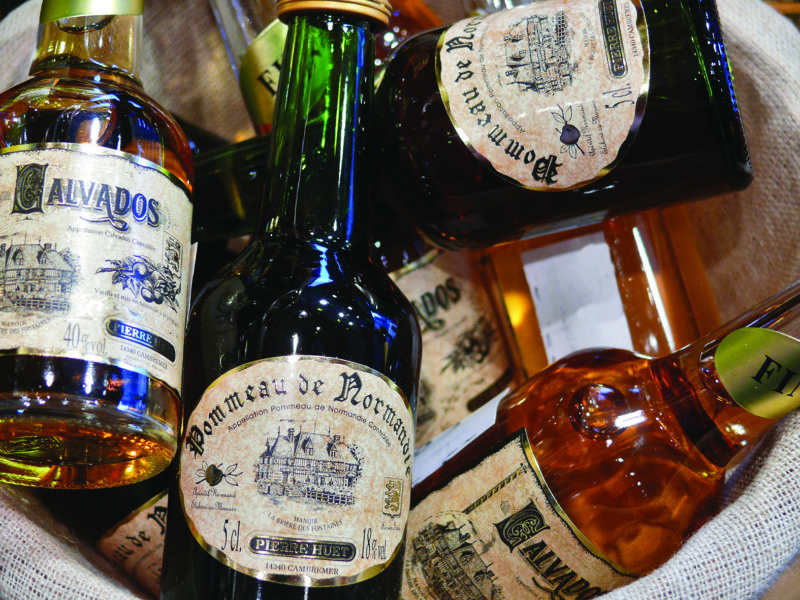 BÉNÉDICTINE LIQUEUR
Unlike most of Normandy's other tipples, there are no apples involved in the making of Bénédictine. It's said to have been invented by Venetian monk Dom Bernardo Vincelli in 1510, and is made using 27 different plants and spices. It has a fascinating history of secret recipes, lost and found, and is now made in a suitably flamboyant factory in Fécamp. www.benedictinedom.com
CALVADOS
An apple brandy synonymous with Normandy, Calvados is produced from distilled cider and matured in oak barrels. It's great in cocktails and often used in cooking Norman specialities. Why not pay a visit to the new Calvados Experience in Pont-l'Évêque, (calvados-experience.com) an interactive museum complete with tasting rooms dedicated to Calvados?
POMMEAU DE NORMANDIE
This smooth aperitif is made from a mix of local cider and eau de vie (in this case Calvados). Popular Pommeaux are produced by Christian Drouin in Coudray-Rabut (calvados-drouin-boutique.com) and Domaine Dupont in Victot-Pontfol.
---
MARKETS AND FOOD HALLS: The freshest produce – and treats – are only a stall away
BAYEUX
This bustling market fills La Place Saint-Patrice every Saturday morning. It's a wonderful mix of regional producers and local smallholders selling everything from regional cheeses and Normandy ciders, to soft fruit, organic vegetables, fresh oysters and seafood, geese and rabbits – and not a tapestry in sight. bayeux-bessin-tourisme.com
MARCHÉ DE FORGES-LES-EAUX
From honey, fruit and vegetables to poultry, foie gras, beef, cream, goat's cheese and local Neufchâtel, this lively farmers' market – held on Sunday and Thursday mornings in the spa town's central square – is a foodie paradise. Join the throngs piling their baskets high with fresher-than-fresh ingredients. For the ultimate experience, come here for the livestock market, the Marché aux Bestiaux, on Thursdays. seine-maritime-tourisme.com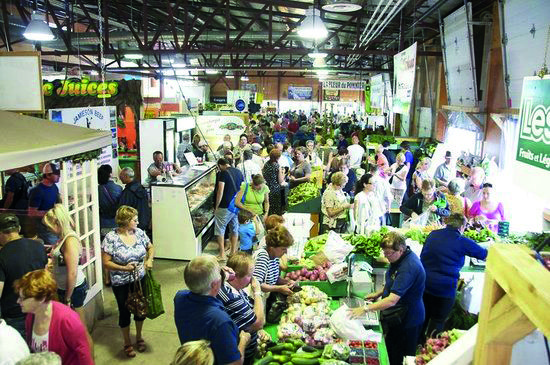 DIEPPE
On Saturday mornings, locals set up their stalls on the pedestrianised Grand Rue to sell their produce, alongside the professional stallholders, who come from every corner of France. You'll also find fishermen selling their catch of the day. Come here for smoked herrings, scallops and baby mackerel. www.dieppetourisme.com
MARCHÉ SAINT-PIERRE, CAEN
The region's biggest food market (and the fifth biggest in France) is held around the Place Saint-Pierre in the centre of Caen every Sunday morning. You will be rubbing shoulders with locals and tourists alike as you stock up on cheeses, tripes à la mode de Caen – if you dare – cider and Calvados. And it is a great place to people watch, too. www.caenlamer-tourisme.fr
---
TOURS AND TASTINGS: From fromageries to gourmet trails, your scoffing spree starts here
FROMAGERIE E. GRAINDORGE
Three generations of the same family have made Livarot and Pont-l'Évêque cheeses at this dairy in Livarot in the heart of the Pays d'Auge since 1910. Stop off for a tour to see how the cheeses are produced, then sample them (along with Camembert and Neufchâtel) and wash them down with a glass or three of local cider. Bon appétit! www.graindorge.fr
ROUTE DU CIDRE
The Cider Route is a 40km (25 mile) signposted trail through the picturesque Pays d'Auge. Along its length, you will discover cider, Calvados and Pommeau producers against a beautiful backdrop of orchards punctuated by half-timbered houses. Many of them will be happy to give you a tour and taster. Don't miss the Pierre Huet Calvados distillery and the Manoir de Grandouet. www.calvados-huet.com; www.manoir-de-grandouet.fr
LA COMPAGNIE DES TERROIRS
If you like the idea of going off the beaten track to discover the beating heart of this region's gastronomy, tour guide Étienne will show you Normandy's finest. Focusing on cider, Camembert cheese and Calvados, you'll find out how they're made – and, of course, get to try some. Choose from full- or half-day tours. lacompagniedesterroirs.com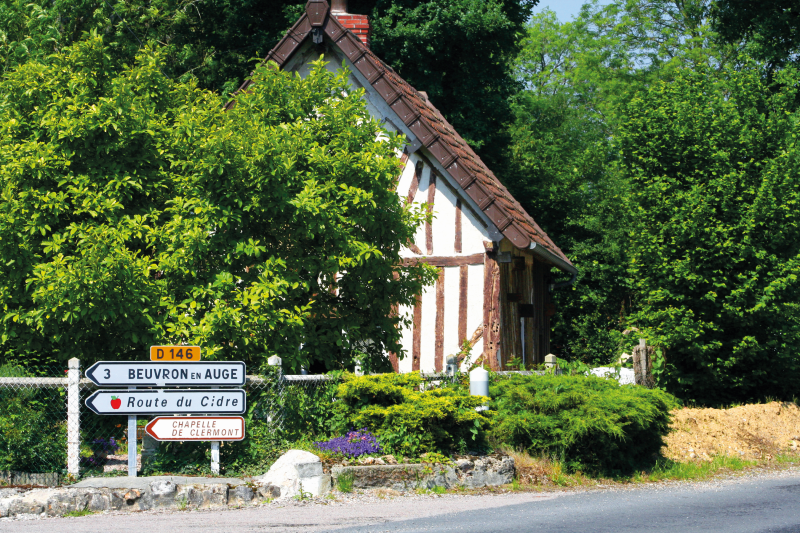 PALAIS BÉNÉDICTINE
As well as cider and Calvados, Normandy is also known for Bénédictine. This herbal liqueur is said to have been invented by a Venetian monk in 1510, and is now distilled in a dazzling self-styled palais based at Fécamp. Take one of its regular tours to see how it's made, sample the finished product and try a Bénédictine cocktail mixology workshop. www.benedictinedom.com
LA BISCUITERIE DE L'ABBAYE
Can't resist the sweet stuff Normandy has to offer? Head to this biscuit-maker near Lonlay-l'Abbaye in the Orne département to get your fix. Treat yourself to a tour of the factory and see everything from the kneading and shaping of the doughs to the cooking and packaging of the finished product – plus taste some straight off the production line. Hooray! www.biscuiterie-abbaye.com