L.M. Archer interviews one of Bordeaux's rising stars, Finnish-born vIgneronne Nea Berglund of Château Carsin, Cadillac Côtes de Bordeaux
Tell us how you came to wine.
My father bought the family winery in 1990, and I was born later on the same year. I lived almost 25 years in my home country Finland, but I've visited Bordeaux every year since I was born. I did my first harvest when I was about 15 years old, but I didn't get too excited about the winery work at that time. In 2010, I started studying in the Aalto University School of Economics in Helsinki and worked in Restaurant Muru. With some of the best wine people of Finland guiding and teaching me, I got to taste hundreds of different wines and got more and more interested. After the harvest 2014 and graduating as a bachelor from Aalto, I decided I wanted to go to Australia to learn more.

I did 2015 harvest at Jones Winery & Vineyard with Mandy Jones, the owner and winemaker. She also worked as the chief winemaker at our family winery Chateau Carsin in Bordeaux for about 10 years in the 90's and 00's. While working with her, I definitely got the final confidence and decided to start pursuing a career in wine. I applied to Bordeaux Science Agro and started by Master studies in Vineyard and Winery Management in September 2015. That's the same time I became the winemaker for Carsin. Now, almost 5 years later, I've graduated from school and I'm now "la patronne" of the family winery.
Any mentors or other vignerons in particular who have helped you and/or inspired you in your career?
I can think of a bunch of people who've inspired me and helped me to choose my path, but Mandy Jones is definitely played the biggest part. When I went to her winery in Rutherglen in 2015, I was very into wine, but I wasn't sure if I wanted to work in production, in restaurants, importing or something else. Mandy is a firm leader; she teaches by example and takes time to show and explain why and how to make good decisions. She was the first one to ask me of my opinions regarding the cellar work; "what would you do and why?" and in this way she forced me to think with my own brain! Before I had just done work that someone had asked me to do. In the cellar, you always need to think all the possible options and try to make everything as easy for you as possible, and of course, think about the wines first! I try to lead this example with my employees as well.

Also, though I didn't like working with my father when I was 15 years old, now it's great. We're a good team and he supports my ideas and way of working. I also respect his experience, though we don't see eye to eye on every detail. That's why it's great that we also have our consultant Thomas Stonestreet with us as part of the team. He's been our consultant at Chateau Carsin for more than 10 years, and he's constantly very big support to me. We make the wine blends together with Thomas and Juha (my father), and he's always helping me out whether I have a question regarding vineyards, cellars, wines or anything else.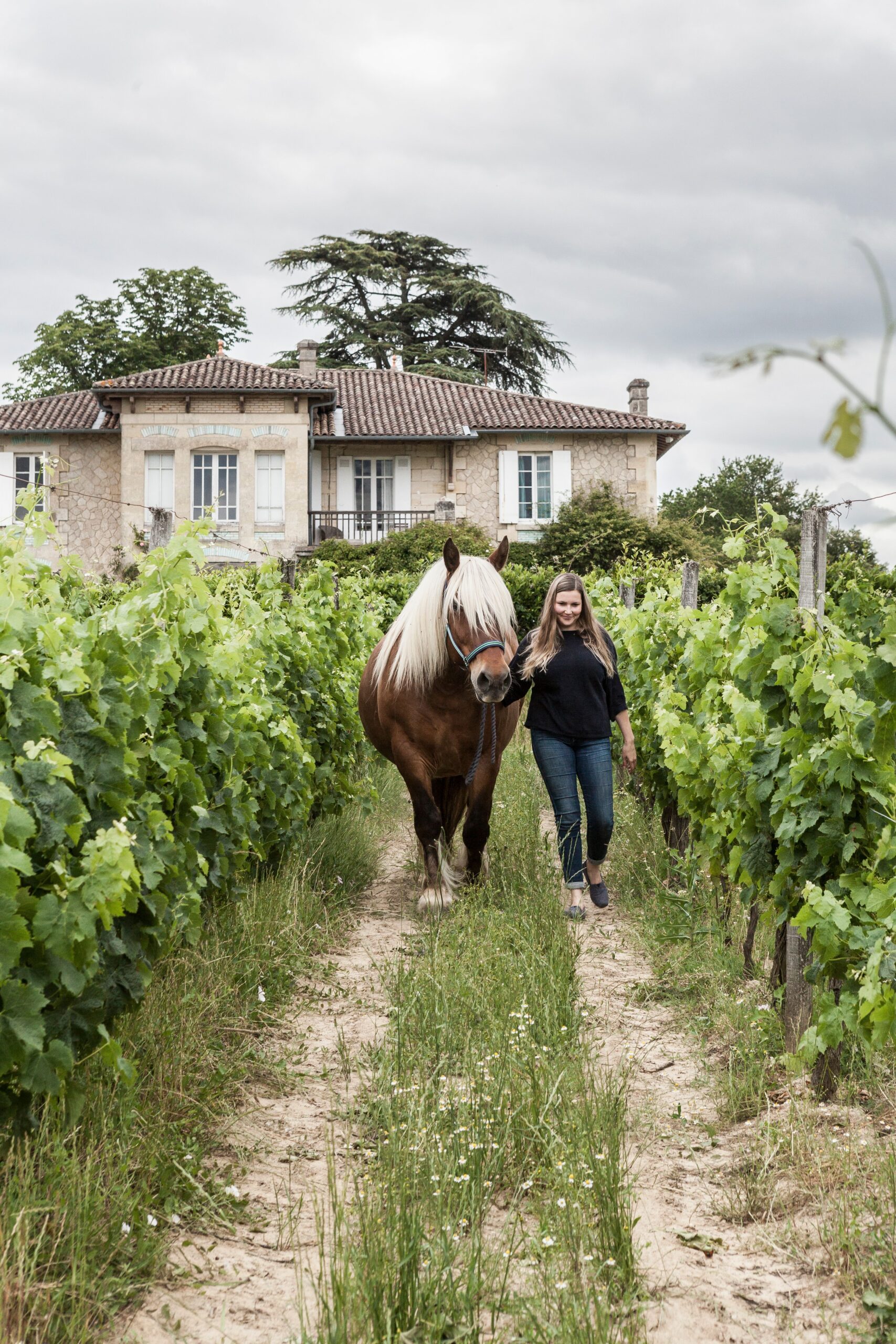 Tell us more about your vineyards – the terroir, number of hectares, and types of varietals.
Chateau Carsin has 21 hectares of vineyards from which 12,2 are red and 8,8 are white grape varieties. We produce our own wine from about 18 hectares and from the three other hectares, we sell the grapes to our friends and neighbors. The oldest vines were planted in 1984, and from these old vines we make the best Cuvée in exceptional vintages.

The soils are rich in clay which is great for Merlot. We can pick it at a great ripeness, but it also keeps its acidity so it's not overripe, but fresh and fruity. We have nine different varieties and Merlot presents half of the vineyards (nine hectares). The other red varieties are Cabernet Franc, Cabernet Sauvignon, Malbec, Carmenère and Petit Verdot. The white varieties are Sauvignon Gris, Sauvignon Blanc and Sémillon.

We believe in nature. By mechanical weeding (no herbicides) and using compost we increase the vineyard biodiversity and soil revitalization.
Tell us about your approach in the vineyard, which focuses on organic practices.
We started organic farming in 2003 and now we're 100% organic and under the official three-year-conversion to AB (Agriculture Biologique). The vintage of 2022 will be officially the first organic vintage, though all the vineyards have been cultivated organically since 2015, some since 2003. The organic farming is very natural to me, and though it costs a bit more to do organic spraying treatments and mechanical weeding with tractors (and not with herbicides), there's no question whether it's the way to go. We're always trying to find ways to use less copper in the vineyards and we're very open minded trying new products and practices to find better results.

For me, it's very important that what we do is not only about the final product; wine. I run the family vineyard, but for me it's more like running a farm, I'm a farmer! It's a holistic thing really; the choice of organic farming is not just for the wine, but also for us, the workers in the vineyards and for our neighbors, the planet too. It's about respecting our lands, soils and nature as well as taking care of the people around us.

We don't only take care of our vines, but also our chickens and horses need attention. We also have apricots, cherries, almonds, apples, figs, plums and plenty of other fruits and veggies in our property. Appreciating and valuing the biodiversity is very important to us at Carsin.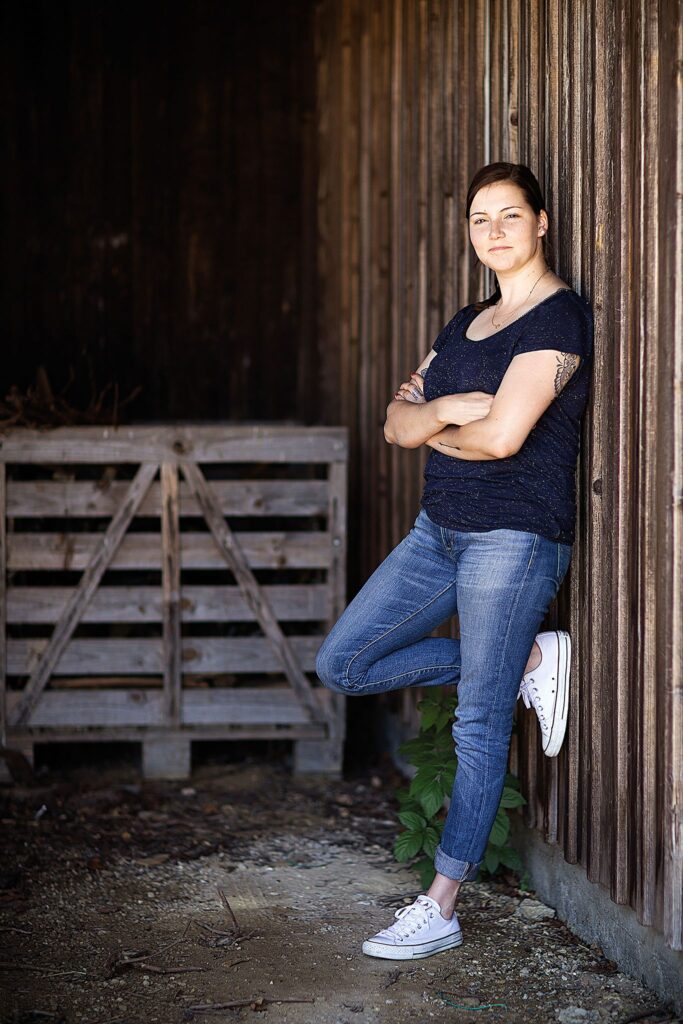 Tell us more about your different styles of wines – some quite unusual for Bordeaux!
We produce three different dry white wines; Blanc de Carsin (Semillon and Sauvignon Blanc-blend), Sauvignon de Carsin (100% Sauvignon Blanc) and L'Etiquette Grise (100% Sauvignon Gris). Especially the L'Etiquette Grise wine is very popular, as it's quite rare to make a 100% Sauvignon Gris in the region, and the wine has a great freshness and exotic fruit characters.

Our red wines are Rouge de Carsin (fruit-driven & Merlot-dominant), Cuvée Noire (a blend of all six varieties), Terroir (a wine from one parcel) and Cuvée Millésime (our great wine that we only produce the best years). Every year we also produce a fresh Rosé de Carsin and a sweet wine, Cadillac. Especially the Cuvée Noire is doing well, it has a spicy side due to the Carmenère and Petit Verdot added to the wine, and it just received 91 points from Decanter Magazine in December 2019.

I have also created another brand of all authentic wines, that includes four different wines that have not been filtered nor fined. The Charivari Wines family includes Le Fruit Défendu (Sauvignon blanc made in barrels), L'Amour Fragile (skin-contact Sauvignon blanc made in amphoras), La Rose Sauvage (100% Malbec Rosé) and L'Aventure Nocturne (100% Merlot matured in old barrels). These wines play a little with the rules and traditions of Bordeaux, and they're meant for happy moments and not-too-serious wine drinkers. L'Aventure Nocturne has been very well received and got 92 points from Decanter Magazine in December 2019.

At Carsin, I want the wines to reflect the characters of the vineyards, and the fruit of our vines. It's all about the ingredient, and as we put plenty of effort in the vineyards, it's not needed to do much in the cellars. I don't add any enzymes, sugars, acidity and we prefer natural fermentations over commercial yeast additions. Winemaking is like cooking, when you have a great piece of fish for example, you don't need to add much, just a pinch of salt is enough.
Finally, any future plans that excite you right now?
Well, I'm the kind of person who creates projects all the time! I'm very excited as I'm renovating a new tasting room at the property to be able to receive more and bigger groups of visitors. We're having a big open doors event on 30th and 31st May 2020 where you'll able to taste all the wines and we're having a Scandinavian Pop-Up restaurant on the property!

I'm also forming my work horse, and we'll see if this year we can start working a bit with him in the vineyard, that's a fun project and takes time and patience from the both of us.

Our products are technically very good, and the wines get good reviews. However, I'm looking for new markets and this year I'm participating in several wine events and searching new markets to work with. I'm always looking for relationships, and I want to work with people, not just with big companies. I love to travel where my clients are so we'll see where the work takes me this year!
Chateau Carsin
197 Route des Côtes
33410, Rions, France
For more information click here.