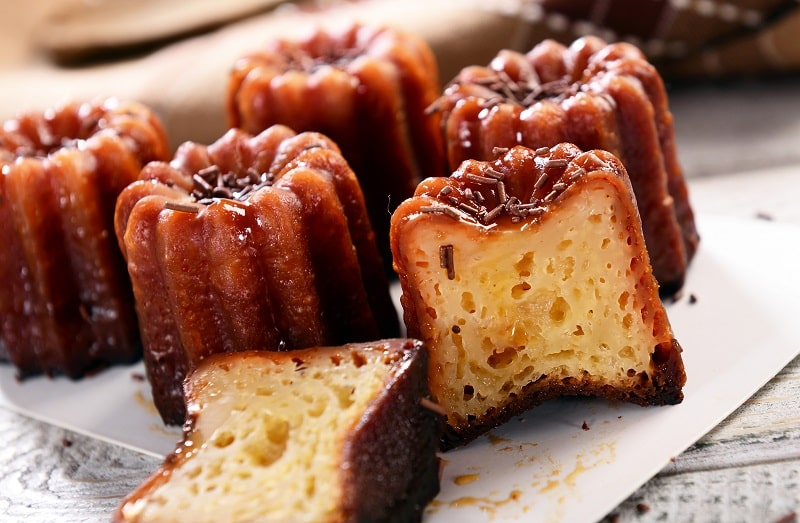 Poverty, chastity and obedience – the three vows common to religious orders. Thankfully, hunger isn't one of them and so, as well as their dedication to God, monks and nuns over the centuries have proven their dedication to all things gourmet. Here are three French foods invented by religious orders.
DOM PÉRIGNON CHAMPAGNE
Bordeaux, Chablis, Pouilly-Fuissé, Châteauneuf-du-Pape… list some of the most famous names in French wine and you'll most likely find a religious connection. But the most famous of all has to be a certain Benedictine monk who was cellar master at the abbey in Hautvillers back in the 17th century. Dom Pérignon pioneered blending grapes to create a balance between their unique properties, including using black grapes to make white wine. He also introduced the cork, replacing the previous method of using wood to stopper the bottles, which meant wine could undergo a secondary fermentation in the bottle, something which had not previously been possible. He also advised aggressively pruning vines to keep them under three feet tall, making for a smaller but higher quality crop. Commonly, he is credited with creating the first sparkling Champagne, although that didn't appear until around a century later.
ÉPOISSES CHEESE
Époisses, from the village of the same name in the Côte-d'Or, is a pungent raw-milk cow's cheese washed in brine and the local Marc de Bourgogne brandy. Back in the 16th century, the village was home to the Cistercian abbey of Cîteaux, where the cheese was invented. Two centuries later, the monks left and but not before bequeathing the recipe to the locals. Napoleon was a big fan, apparently, but by the mid-20th century, production had ground to a halt thanks to the loss of men during the Second World War. Happily, in the late 1950s a pair of local farmers, Robert and Simone Berthaut, resurrected it and today it is produced by their son at Fromagerie Berthaut. Enjoy it baked in its box and washed it down with a Trappist beer − for which we, again, have monks to thank!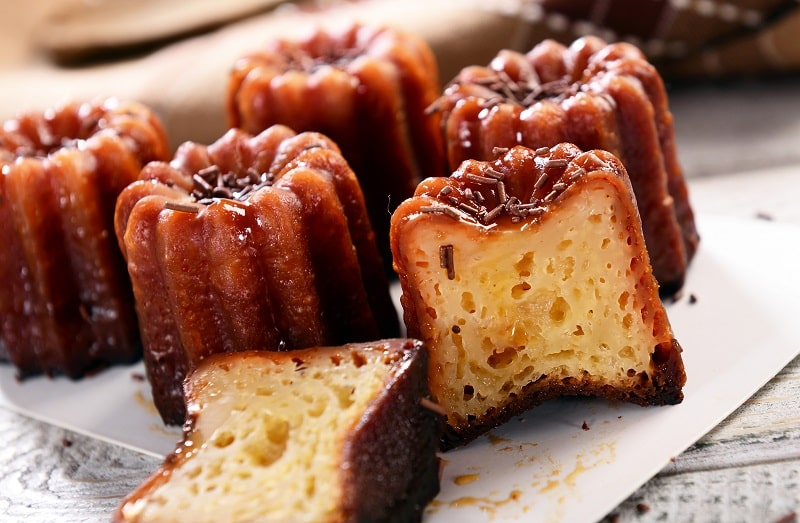 CANELÉ CAKES
You can't visit the world-famous Bordeaux region without hearing about its wine production but you may not be expecting these little sweet pastries too. Flavoured with rum and vanilla, they're crusty on the outside and delightfully gooey on the inside. What's not to love? It is believed to be the sisters of the Couvent des Annonciades who invented them in the 18th century, although digs during renovations of the convent have proved inconclusive! The name comes from the fluted moulds in which they're made, cannelé being French for fluted. The humble canelé has enjoyed a fairly recent renaissance, following the creation in 1985 of the Confrérie du Canelé de Bordeaux – which is also when the second 'n' was dropped from its name. Delicious, however you spell it.